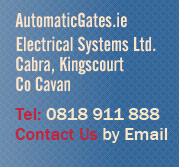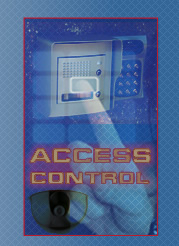 C.C.T.V. Surveillance Systems
Our state of the art systems and equipment is High Tech yet User friendly.
Our Camera surveillance systems comprise of the latest technology in both camera quality and image recording.
We carry a full range of Colour and Day / Night Cameras.
We also carry a stock of discrete surveillance cameras
Hard disc images can be backed-up to a Read/Writer or Memory stick depending on model choosen.
Our basic 4 Channel DVR comes with 250Gb of disc space which is upgradable to 500Gb.
The 8 Channel DVR comes as standard with a 500Gb Hard Drive , Choice of USB or CD Rom drive for backing up.
The 8 Channel can be upgraded to 1 & 2 TB repending on storage required. Each DVR has both a composite and VGA connection.
Remote monitoring software is included as standard.
For further information call us on 0818 911 888 or on sales at 087 2677785